We finally made it home! We have been home since Thursday but today is the first time that I have had time to write. I had so much cleaning and organizing to do because Dan can't seem to manage it. Men!

Anyways, Luke was sent home on antibiotics that he will take for a few more weeks and he also is on all his normal meds. He gets acidophilous every day and also take a multivitamin. I tell him that he is lucky because he gets to eat food that other babies don't get to eat yet. In fact, he finds his yogurt to be absolutely delicious. He will cry after I take it away and give him his bottle. He still screams whenever he has to receive his breathing treatments so I am praying that goes away soon. It makes the time so stressful.

I went back to church for the first time in a long time yesterday and it felt great to be there. I have missed going but with Luke bing sick all the time I feel the need to keep him home. Our church has been gracious enough to understand that they can't touch Luke without using hand sanitizer and they even went so far as to put it in various places around the church. We were very afraid that people would constantly be touching him with dirty hands but now that it was announced from the pulpit that we wanted people to sanitize they all do it and don't seem to mind.

I uploaded allot of pictures so here are some from the hospital stay. You can see how he progressed as he was there.

His 3rd day there. I think he looks sad.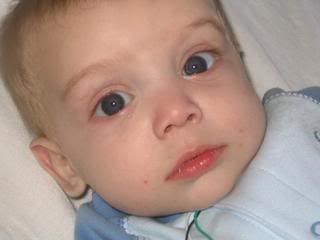 His crib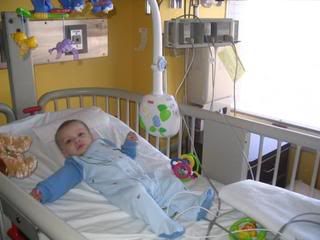 Playing with his bongos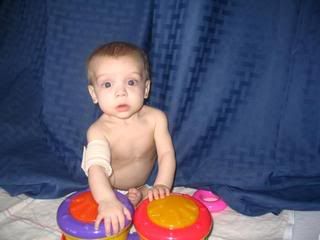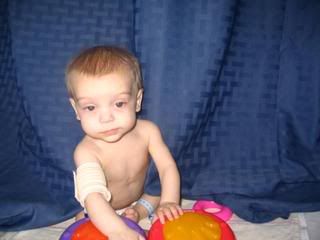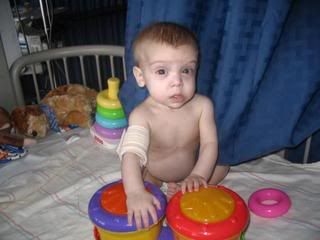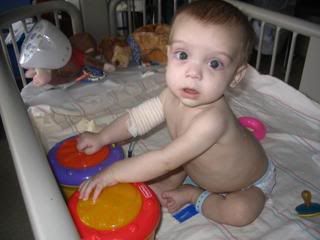 The Day we left!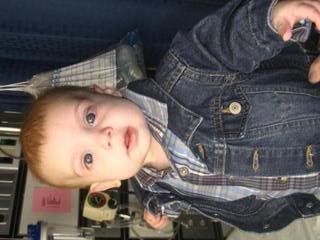 Sorry if that was allot! It's been awhile so I figured I was due :)