I said that I would post some pictures so I am going to post them now! I am shocked that I have the time to do it but Luke is sleeping and I picked up a little bit so I don't feel bad about it.

I really did have a great time at the walk and it was a huge success! The Naperville walk raised over $190,000 just short of the $200,000 goal. You can still help us reach that goal because you can donate until December 31st. Every dollar counts in funding research to find a cure.

I want to thank everyone who donated or walked in the event. It was such a blessing to see how many people stand behind Luke.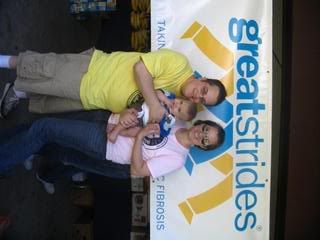 My niece Chloe



Some of the team eating after the walk.




Luke- he wore the lei to show that he had CF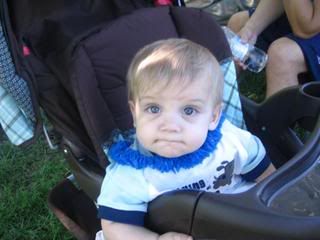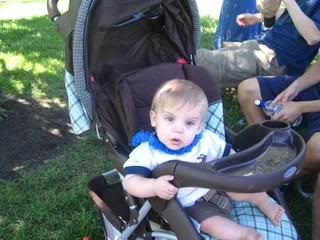 My nephew Tommy and niece Chloe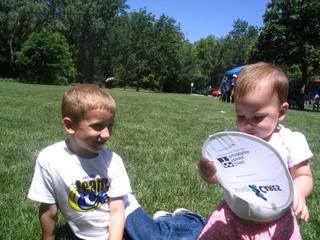 The lighting is weird in the picture but this is all of my family that was there. I totally blanked and didn't get a picture of Dan's family. I think the only reason I got this one is because my sisters wanted it.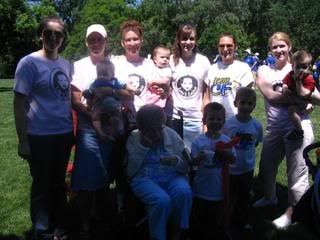 Four generations.



Luke and my mom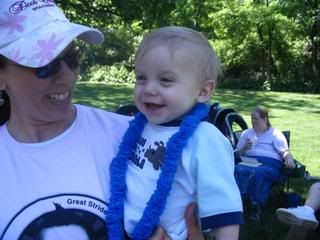 Me and my sisters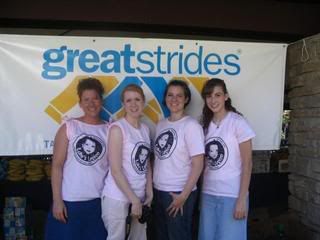 Luke and my cousins baby fell asleep during the walk.